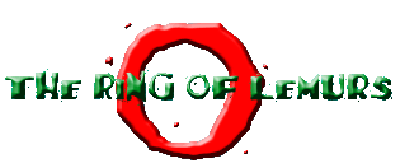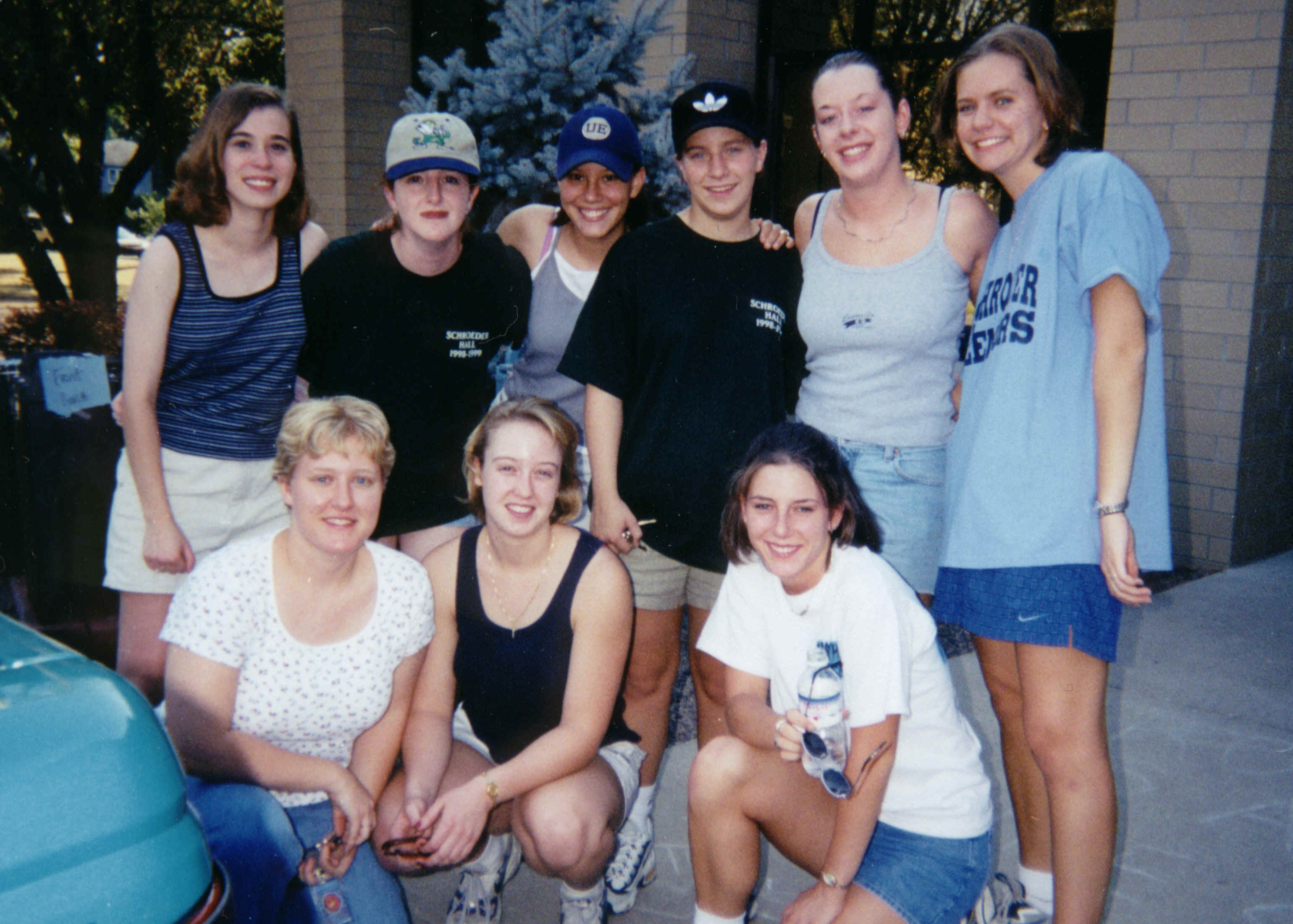 Here's the crew from 2nd floor during the annual Schroeder Hall Picnic. Back row: Maureen McMilin, Crystal Jones, Jessie Lueken, Me, Amy Rapalski, Miller. Front row: Jamie Nash, Stacy Burgan, and Renee Meredith. (Miller and Renee actually live on 4th)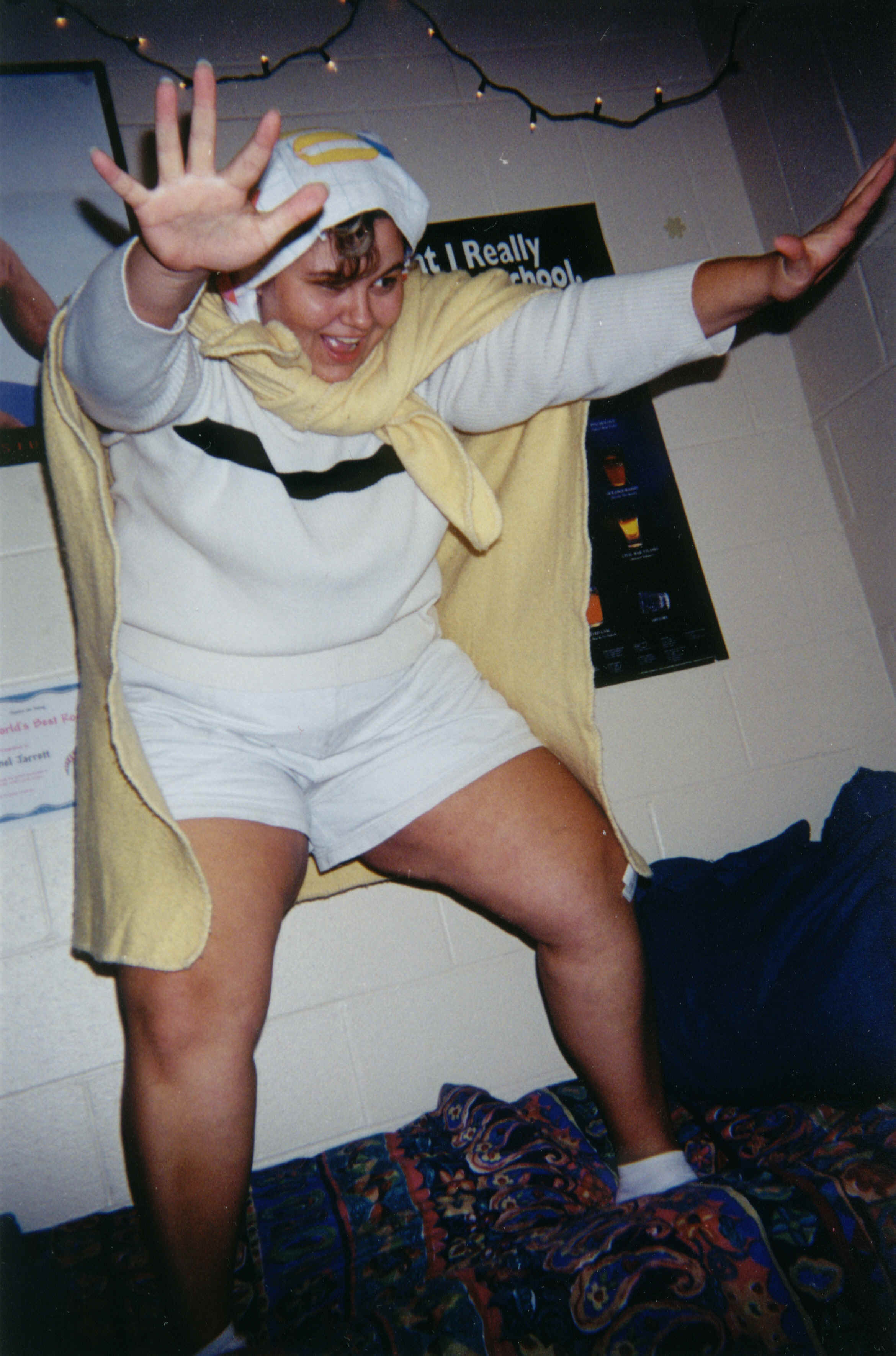 It's a bird, it's a plane, it's...Rachel Jarrett!!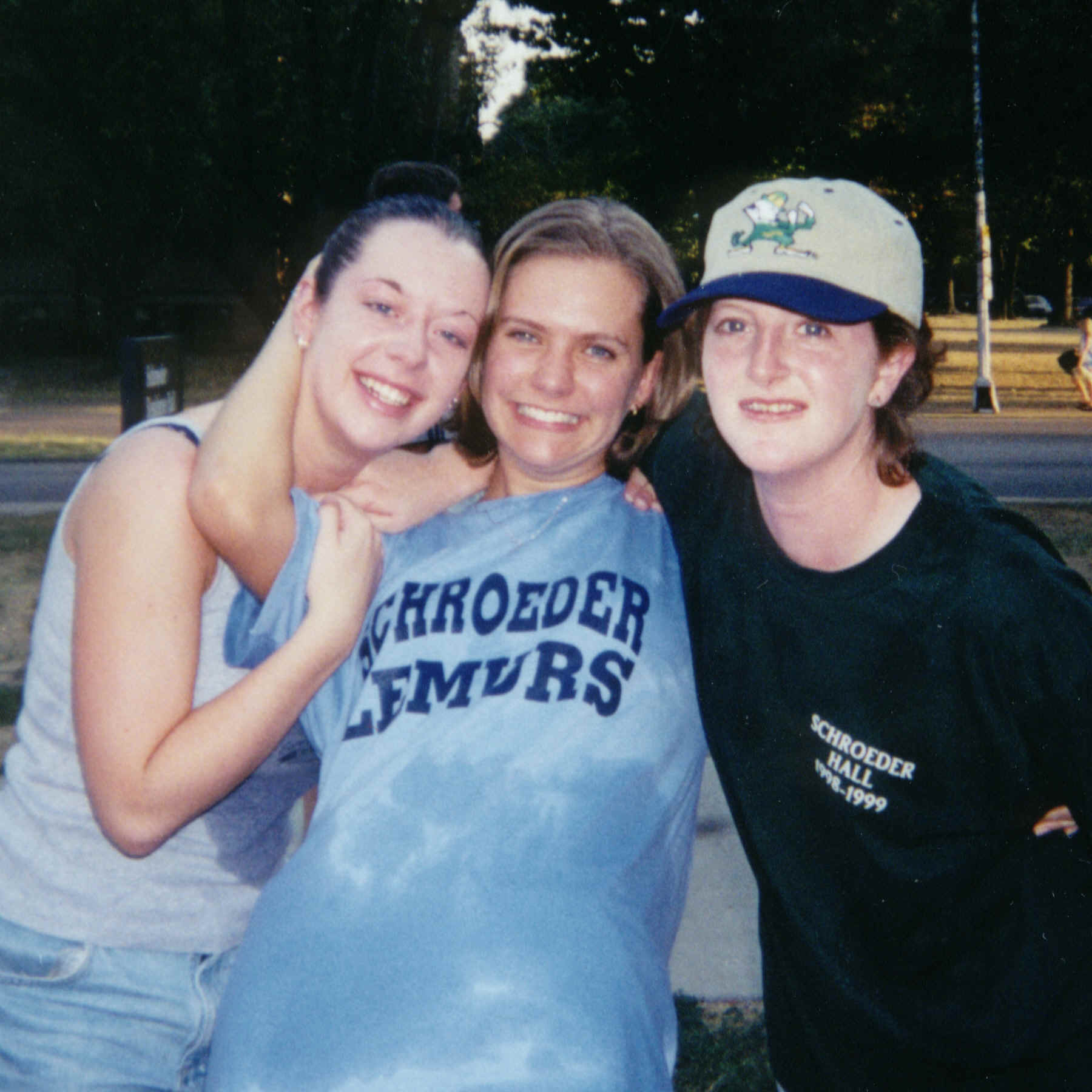 Amy, Miller, and Crystal after the water balloon fight.
---